CALL OR EMAIL FOR OVEN VALIDATION KIT
(352) 610-4367   info@atlasanalytical.com
Drug products and devices may be rendered sterile by physical or chemical means, yet still pose a serious threat to patient safety, due to the lingering presence of pyrogenic residue.  Pyrogens are substances which can lead to severe signs of inflammation, shock, multiorgan failure, and sometimes even death in humans. The lipopolysaccharide layer of Gram negative bacteria is pyrogenic, and when the origin is bacterial the pyrogen is called an endotoxin.  Endotoxins are highly stable, resistant to heat and dessication, and are released and remain present long after bacteria are killed.  We confirm the absence of endotoxin in compounded sterile products by following methods outlined in USP <85> Bacterial Endotoxin Test.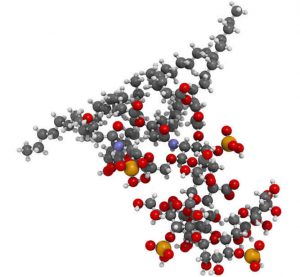 The use of clean materials is necessary to ensure that there is no endotoxin in the finished product.  These materials not only include the water, excipients and API's that make the CSP itself but also the glass and metal used to mix, distribute and contain it.
Glass and metal vectors are rendered pyrogen free by heating them in a dry heat oven.  A typical depyrogenation cycle is 250°C for 30 minutes.  The effectiveness of deyprogenation is not just a factor of time and temperature but also dependent upon load patterns, size of glassware, consistency of heat generation and other factors.  USP <797> Pharmaceutical Compounding – Sterile Preparations, requires that the effectiveness of the dry heat depyrogenation be established initially upon cycle inception and verified annually.  Efficacy is verified through the use of Endotoxin Challenge Vials (ECV), to demonstrate that the cycle is capable of achieving a > 3 log reduction in endotoxins.
The ECVs are placed throughout the oven load, focusing on cold spots that were uncovered during temperature mapping.  These ECV are typically glass vials spiked with about 10 4 Endotoxin Units per vial and allowed to dry.  At the end of the cycle, once the glassware has cooled, the ECV are recovered and assayed for endotoxin.
Endotoxin recovery from the ECV is a critical step and should not be attempted by a laboratory until it has validated the recovery process.  Atlas Analytical provides pharmacies with validated ECV's in a variety of formats, most common is the 10 mL vial.  We have demonstrated stability and recovery efficiency on the lots we produce.
Atlas Analytical offers its clients a turnkey solution.  We ship an ECV kit to the pharmacy, complete with cooler, gel pack, handling instructions and certificates of analysis.  The pharmacy processes the ECVs according to their procedure and returns them to us for evaluation.  We provide a report detailing control and processed values and log reduction after processing.  (610) 866-7272
Some pharmacies have been asked to demonstrate the shelf life of their depyrogenated glassware.  We can use our extraction techniques on glassware that has been held for periods of time, to determine if glassware packaging adequately prevents endotoxin contamination over time.
Atlas Analytical is an FDA registered cGMP facility located in the Tampa Bay region of Florida.  Atlas Analytical supports compounding pharmacies with complete chemistry, microbiology and consulting services.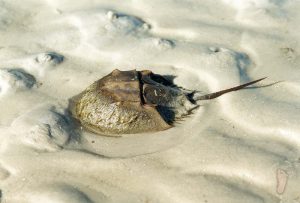 CALL OR EMAIL FOR OVEN VALIDATION KIT
(352) 610-4367   info@atlasanalytical.com